AJISEN DAY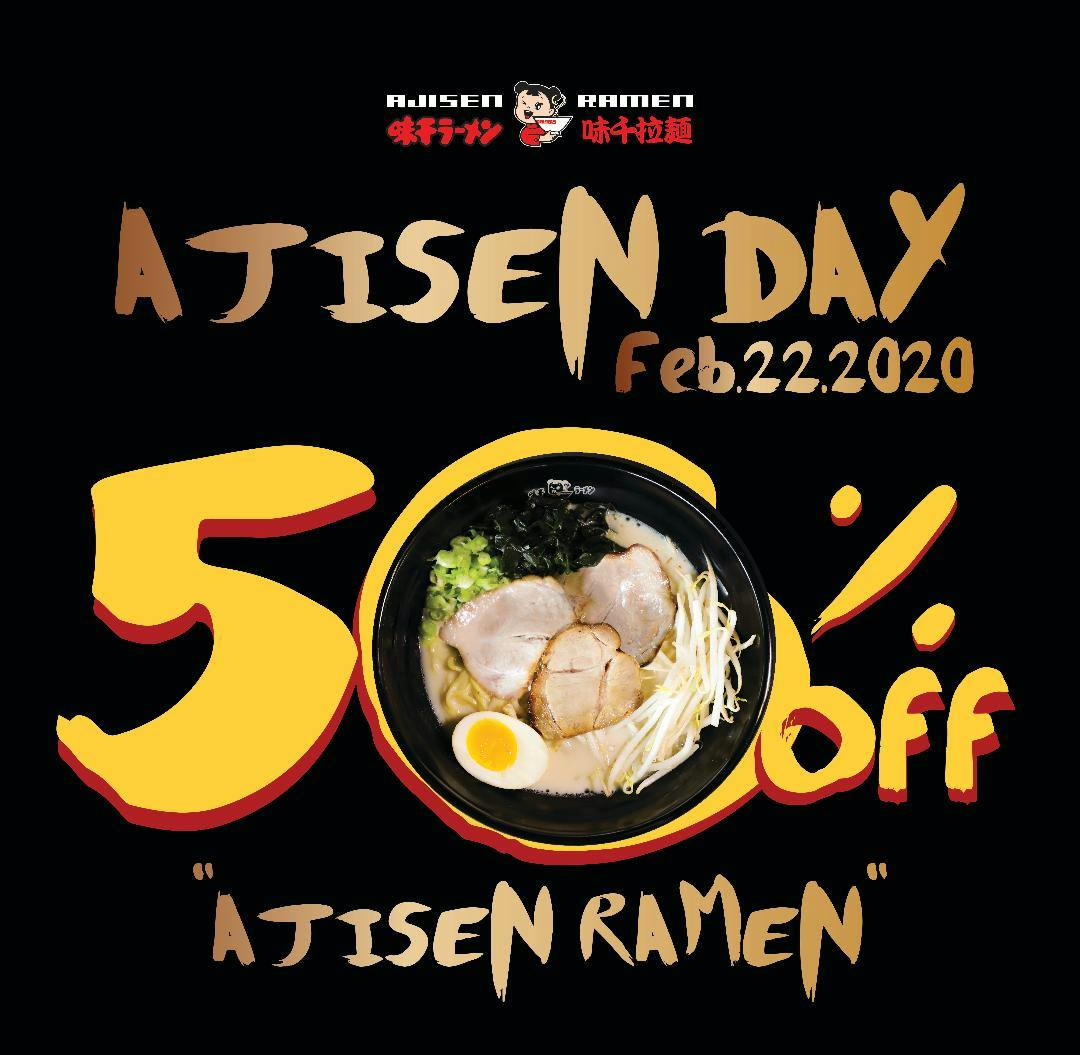 At 1968, Mr. Takaharu Shigemitsu founded Ajisen Ramen in Kumamoto prefecture in Kyushu, Japan. At 1994, he opened his first overseas restaurant in Taipei; this paved the way for global expansion. On February 22nd 1997, Mr. Shigemitsu has passed away leaving a lasting legacy. And for over 50 years, over 700 stores have opened all over the world.
Ajisen Day, also known as "Ajisen Thanksgiving Day" started in Kumamoto where the brand was founded. This day is to honor the founder and to also honor the values of Ajisen. Most shops are also managed by couples and on the 22nd day of the month usually means "Couple Day" in Japan.
Most customers are also couples and families. They enjoy eating hot ramen and appreciate one another, bringing couples and families together. The Ajisen Family in North America wanted to convey this gratitude to the customers in some way so on February 22nd, 2020 will official be the first "Ajisen Day".
Everyone can enjoy a nice hot bowl of our original Ajisen Ramen for 50% off the regular price. This is only eligible as dine-in only and not as take out or delivery.
The AJISEN family has always carry on the founder's two main policies,
"感謝と奉仕"(Gratitude and Service)
"店はお客様のためにある"(The Store is for the Customers).
We appreciate all the customers that have supported us over the years.
We hope to see you all on February 22nd, 2020.